If you cannot download the installed version, you can view the meeting from a web browser. However, please note features will be limited.
Click on the meeting link and it will open your browser. The browser will try to download the app, you can cancel it. Click on "join from your browser".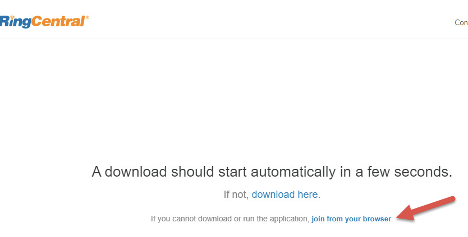 Enter your name and click Join, to join the meeting.